We make your business our business.
We strategically deliver the talent that will help you build a game-changing company. You can rely on JBC as a trusted partner to help you grow your team, whether you need a single placement or you're starting from the ground up. 
Our Process
We're a team that builds other industry leading teams.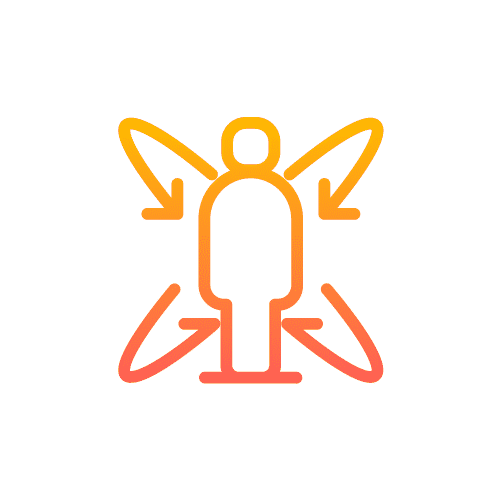 We're a recruitment agency that forges deep relationships and lasting partnerships. Nothing can replace knowing a client by name and executing on their vision.
We are comprised of true experts who have built leaders in your field. What sets us apart is our team of recruiters who have worked inside or alongside your industry for their entire careers.
We don't just get the job done, we execute with excellence. Our catered approach to recruiting will surpass your expectations for client service.
Our Expertise
Nobody matches our understanding of our clients, their industries, and the talent resources they need to get a competitive edge.
Our services
We don't just talk the talk — We're built to deliver.
Temporary, Freelance, Contract-to-hire
Need some extra hands during a busy season? Need someone to cover a leave? Or would you like to try out a candidate and ensure they're as good on paper as they are on the job? Whatever your needs are, we have fast and effective talent waiting to jump in at a moment's notice!
Contingent Permanent Search
When you need the right talent to add to your permanent headcount, there's no team that delivers that talent more efficiently than JBC. We place thousands of people on a global scale month in and month out for all areas and business needs, and the great news is, you only pay us when we find you that perfect hire!
Retained/Contained Search
When it comes to an elevated working relationship, we are your best option. JBC offers an alternative approach to traditional retained search that will fit your business. Skin in the game elevates the deliverable for all parties, and JBC provides a modern method to find impactful candidates. Anything other than a perfect outcome simply won't do.
Payroll & Human Capital Management
We have evolved into a global leader in consumer search while staying true to our roots to provide creative technology and payroll solutions to manage your workforce.
Workforce Management Solutions
(MSP/VMS/RPO)
Whether you are looking for a flexible on-site managed services program (MSP), a vendor management system to make your talent hiring process more efficient (VMS) or a recruitment process outsourcing program (RPO), JBC has the right solution that will be catered to fit your needs directly – we are not a one-size-fits-all organization.
Market Intelligence, Talent Mapping, Outplacement Services
Things change fast, and having a team that is nimble and can react with you is crucial. Perhaps you are in the midst of restructuring and need help with a workforce that is going to be made redundant, or you are trying to ascertain the market conditions to make the right headcount decisions for an acquisition. Either way, having a resource that can be with you from thought to execution with direct access to marketplace data is critical.
Our Value
Our global talent network and success in your industry is what makes us a trusted partner.
Testimonials
What our clients have to say.
What good are a few stale testimonials on a webpage when we have endless active references that we can introduce you to directly! Reach out to us to hear what our clients in your industry have to say about the work we are doing in your world.
Our Team
Our clients benefit from JBC's innovative and specialized global recruiting professionals.